Macquarie Valley Family Day Care is committed to ensuring that your children receive the best possible care in a safe, nurturing environment. Our Five Star educators provide children with personalised education and care in safe, home environments - a positive alternative to the traditional centre-based care.
Give Your Child a Learning Advantage
We believe there are five core values at the heart of quality Family Day Care:
Nurturing home environment
Recognising the child as an individual
Enriched learning and education programs
Social interactions in a family group setting
Secure attachments with an educator of your choice
At Macquarie Valley Family Day Care our service philosophy is framed around the practices, principles and outcomes of the Early Years Learning Framework (EYLF). Your children are given every opportunity to develop their personalities, social skills and value systems in a safe, family-oriented, educational and caring environment.
We understand the educator's role in helping your child to grow and learn. We facilitate individual learning experiences in play-based environments focusing on and extending children's interests and development.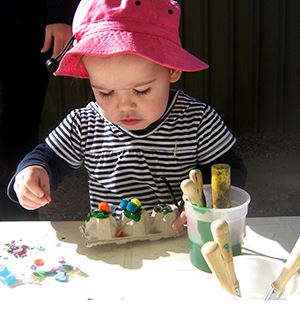 Macquarie Valley Family Day Care educators and families are linked through a central Coordination Unit consisting of early childhood qualified staff. The Unit plays a pivotal role by managing, supporting, providing resources and training educators, ensuring the service operates within legislated guidelines.
The Co-ordination Unit is located at 37 Burraway Street in Narromine, between the fire station and the police station. Family Day Care provides quality care for children up to 13 years of age in the homes of Family Day Care Educators.
Our Philosophy
Family Day Care may be the first experience for many children outside of their own family environment. We seek to foster and extend the child's inquisitive nature, by encouraging Educators to plan for a sustainable, safe, secure, happy and stimulating, home-like environment, offering developmentally appropriate experiences that will nurture the child's health and wellbeing and support the child in their journey as a lifelong learner. Best practice is expected in the provision of education and care services.
Our service embraces the cultural diversity of our community, where different perspectives, rights and values, are respected and understanding and empathy are encouraged. We acknowledge that cultural diversity relates to customs, backgrounds, lifestyle, experiences, beliefs, ethnicity and gender.
The rights and interests of the child are paramount. Every child's ability to self-assess taking risks that will promote independence is fostered as is their wonder and curiosity, their perspectives and ability to play.
Families are valued for their diversity and traditions, their acknowledgement of the importance of play, their commitment to work, home and community, and their dreams for their children to be successful, competent and capable learners.
Staff and Educators are valued for their vision, their delight in children and their skills. We value what we learn from each other.
The Family Day Care Co-ordination Unit
Gives families information about Family Day Care.
Helps parents to choose a suitable Educator.
Recruits and monitors Educators and provides them with training, support and resources.
Ensures that appropriate child care standards and practices are maintained and improved, and
Administers Child Care Benefit (CCB) and other government subsidies such as the Jobs, Education and Training Program (JET).
Macquarie Valley Family Day Care was established in 1988 and employs 3 Co-ordination Unit staff with approved Educators throughout the Narromine, Warren, Peak Hill, Sydney and Bathurst areas.
Find Macquarie Valley Family Day Care on Facebook