Natalie Bramble Grant Writing Workshop
Natalie Bramble Grant Writing Workshop
Wednesday, 27 September 2017
6.00pm
Soul Food, Narromine
Council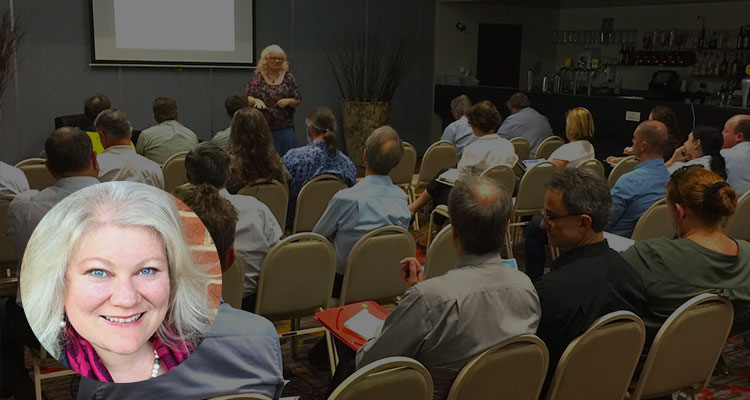 Would you like to be more successful with Grants or Tenders?
Do you find it hard to know what funders are looking for?
Join Natalie Bramble who has secured over 28.2 million dollars in the last 8 years, as she shares a number of insider secrets which will improve the quality, and content of your submissions.
As an experienced grant and tender writer and assessor on local, regional, state and national- government and non-government panels, Natalie has a 94.2% success rate for tender submissions and an 87% success rate for grant applications.
Natalie will share her 5 step formula for success and all attendees will also receive a free online course to help them review the key points for their next submission.
www.nataliebramble.com.au
Testimonials
With just a few mentoring sessions, we secured over $100,000! Thank you Natalie
Val, Homestart National
I've had 100% success with the tenders I've submitted since working with Natalie, bringing in around $24 million in Government work over the last 10 years.
J. R. National rail welding company
I attended a half day workshop in Brisbane last September. Natalie's presentation was excellent. I am pleased to say that earlier this year I wrote an application for a small grant and was successful - I am 100% positive that if I had not attended the workshop the result would have been different - I learnt so much, and would recommend this workshop to anyone wanting to gain grant writing skills.
Trish Evans
---
Grant Writing Workshop
Step 1: The assessment formula
Guidelines
Eligibility
Scoring
Weighting
Judging process
The determination
Step 2. The content formula
Parts
Subject
Context
Actions
Step 3: The evidence formula
Relevance
Statistics
Examples
Step 4. The structure formula
Environment
Logic
Presentation
Step 5. The competitive formula
Competitive analysis
Best practice gaps
Strengthening your response
---
Register your Interest