Narromine Sports and Fitness Centre
Sports & Fitness Centre
Narromine Sports and Fitness Centre is located at 12A Meringo St, Narromine. The centre features 2 indoor courts, plenty of spectator space, as well as a gymnasium.
Due to COVID-19 Restrictions, the facility is currently operating at reduced capacity of a maximum of 20 members in the gym area at one time. The Centre will reopen on Tuesday 28 September - 24 hours/7 days a week. Click here for more information
Indoor Sports Centre
Two multi-purpose courts are available for hire for a range of sporting and community events. Courts are line marked for basketball, netball, soccer and volleyball.
For more information about court hire, please contact Council on 6889 9999.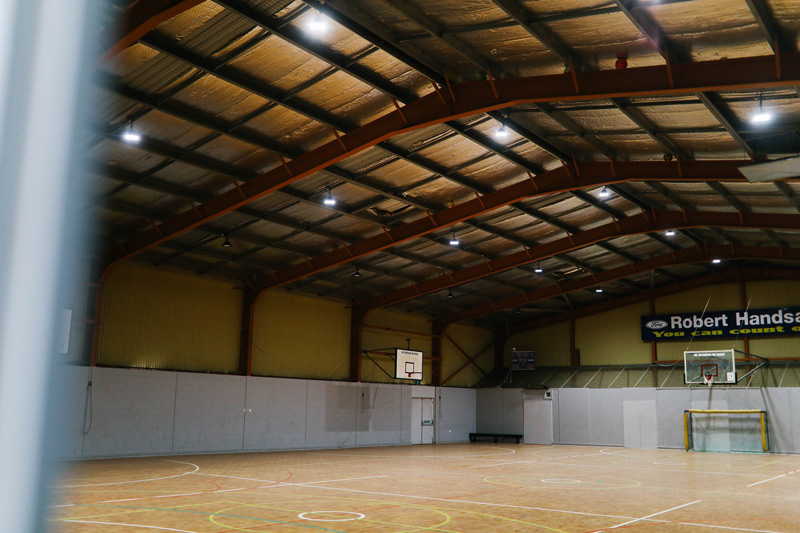 Gymnasium
In July 2017, Council launched 24/7 access to the gymnasium located at the Narromine Sports and Fitness Centre. There are several categories of membership available including subsidized rates for seniors and students, weekly, monthly, 6 monthly or annual memberships. When purchasing a membership, a $15.40 refundable deposit is required for an electronic access key which will grant access 24 hours a day, 7 days a week.
Memberships can be purchased from Council's Customer Service and Payments Centre, located at 118 Dandaloo Street, Narromine.
Gymnasium Fees
2022/23 Fee
(inc. GST)
Single session
$9.60
Weekly charge
$16.50
Monthly – Adults
$60.00
Monthly – Students (Must present Student ID)

$33.00
Monthly – Seniors (Must present ID)

$33.00
Seasonal Fee – Adult (6 months)
$343.00
Seasonal Fee – Student (6 months, 15-18 years must present student card)
$159.50
Seasonal Fee – Seniors (6 months, must present seniors or pension concession card)
$159.50
Seasonal Fee – per club (must show current player rego card)
$2,870.00
Annual Membership – Adult
$653.00
Annual Membership – Student (15-18 years, must show student card)
$318.00
Annual Membership – Seniors (must show seniors or pension concession card)
$318.00
Junior Teams Casual Use - per hour (Maximum 20 players) Must be under adult supervision
$54.50
Personal Training or Coaching per hour
$24.50
Electronic access key deposit (refundable upon return)
$15.40
Replacement access key
$15.40